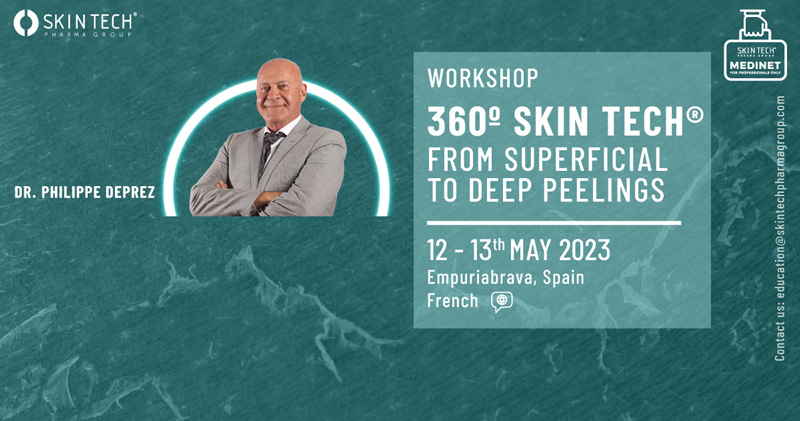 Looking for a new opportunity to advance yoru knowledge in mesotherapy? Dont miss out this opportu
We are excited to invite you to our upcoming Skin Tech Medical peeling workshop! Join us for a comprehensive training session where you will learn everything about chemical peelings, from superficial to deep peelings.
During the workshop, held by Dr Deprez, you'll be guided through the latest advances in peeling technology and you'll learn how to evaluate patients for peeling treatments, select the appropriate peeling agent, and develop a customized treatment plan based on each patient's unique needs.
Our workshop is designed for aesthetic practitioners at all skill levels, whether you are just starting out or are an experienced professional.
Don't miss out on this opportunity to enhance your skills and grow your practice. Register now to secure your spot in our medical peeling workshop! education@skintechpharmagroup.com
nity!
World Class KOL, Dr Dejan Biro, will conduct a masterclass on body and face treatments focused on cellulite, striae, flaccidities, overall antiaging and more. 
After the course you will receive a goodie bag with products to start practicing the newly learned skills. Furthermore, you will receive a diploma to certify your attendance. 
 Want to know more? contact at: education@skintechpharmagroup.com