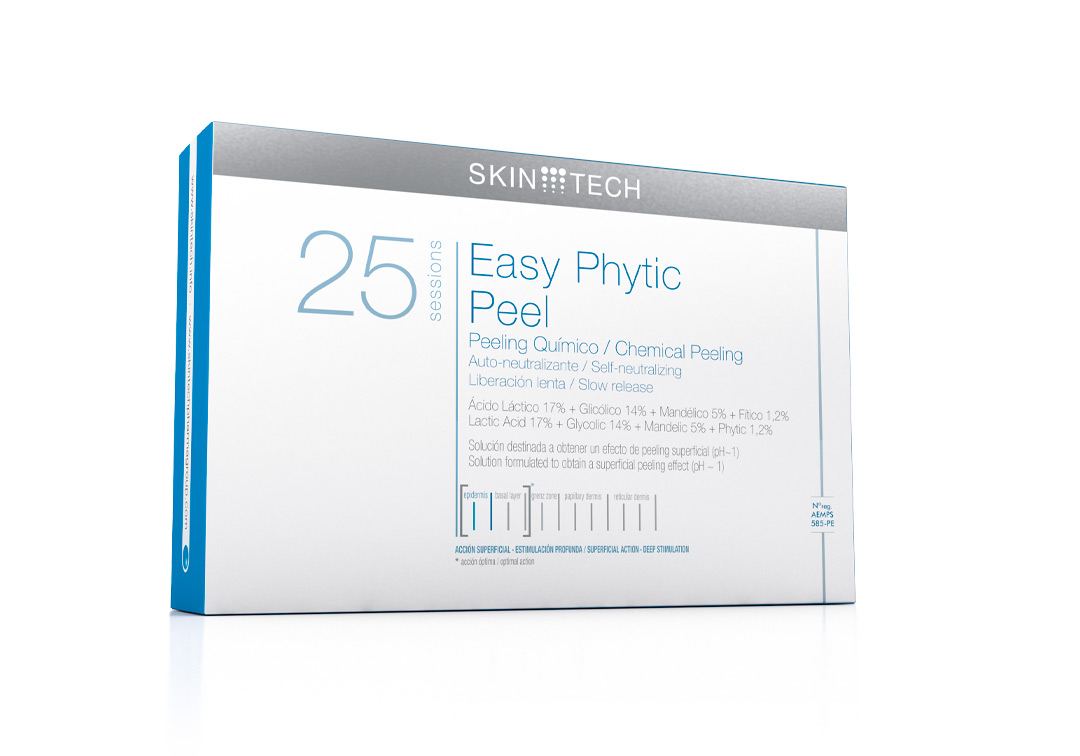 ×
Easy Phytic Peel is a peeling based on Skin Tech's new release-controlled technology.
It provides slow-release, progressive, complete penetration and full action of all the components of the solution with a very high security intraepidermal focused to work the Epidermis and Basal Layer (+ dermal stimulation).
No pre-peel conditioning
Self neutralizing (No neutralisation required)
Direct epidermal action + dermal stimulation
No social downtime
Phototypes 1-6
This product is for the exclusive use by medical specialists in plastic, aesthetic and restorative surgery, by specialists in medical and surgical dermatology and venereology and by graduates in medicine and surgery with specific postgraduate training in aesthetics.
Early photo aging
Dry skin
Superficial hyperpigmentation
Teenagers' skin problems
Treatment areas: face, back & arms
Glycolic + Lactic + Mandelic + Phytic acids