Thank you for visiting us during IMCAS 2018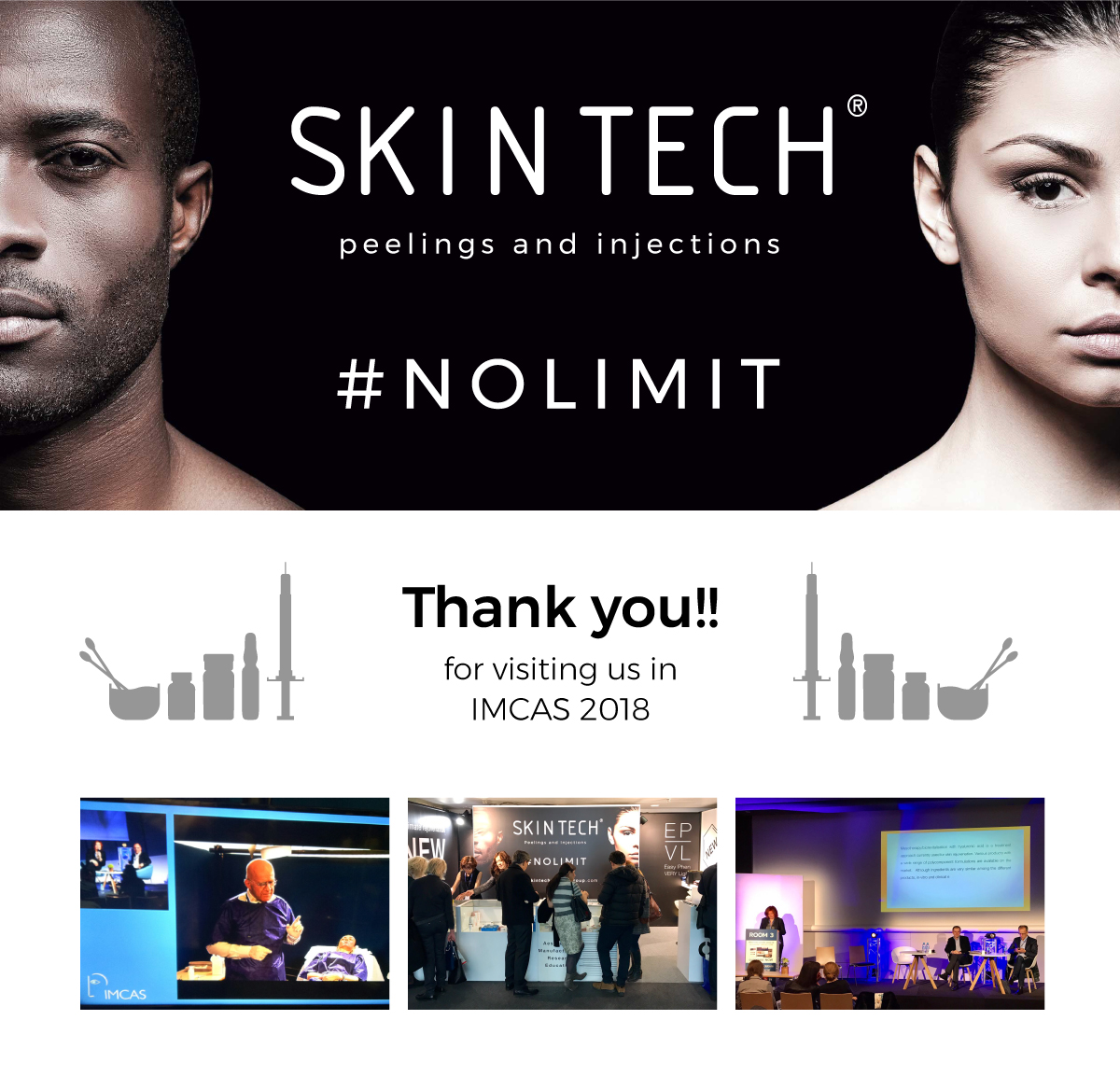 Skin Tech Pharma Group attended last IMCAS 2018 edition, which took place in Paris on 1st-3th February.
It was a very rich and intense 3 days of congress; we were pleased to seeing you there and to inform you about the latest products and developments of our company!
Moreover, our International Experts Dr. Evgeniya Ranneva, Dr. Philippe Deprez, Dr. Nenad Stankovic and Dr. Jean-Philippe Puech signifantly contributed to the high quality educational content of this congress by sharing their expertise with our products: NEW phenol/TCA peeling – Easy Phen Very Light –  and biorevitalisation hydroboosters – RRS Hyalift 75 in 3ml Syringe Format.
From here we would like to thank you for your continued support and for your interest in our products. It is such a strong motivation for us!
Now it's time to get ready for AMWC congress!
Scientific program:
Dr. Evgeniya RANNEVA
What aesthetic Practitioners Have To Know About Study In Vitro
Dr. Evgeniya RANNEVA
Difficult Case 2: Decolleté – Presentation / Assesment / Tools And Methods / Treatment Video / Results
Live Demos
Dr Evgeniya RANNEVA / Dr Jean-Philippe Puech
Anti-age biorevitalisation hydro-booster with RRS (RRS Hyalift 75 Proactive 3ml syringe)
Dr Philippe DEPREZ / Dr Jean-Philippe Puech
New patented pain control formula for papillary dermis peeling: 3D- Lifting (Easy Phen Very Light)