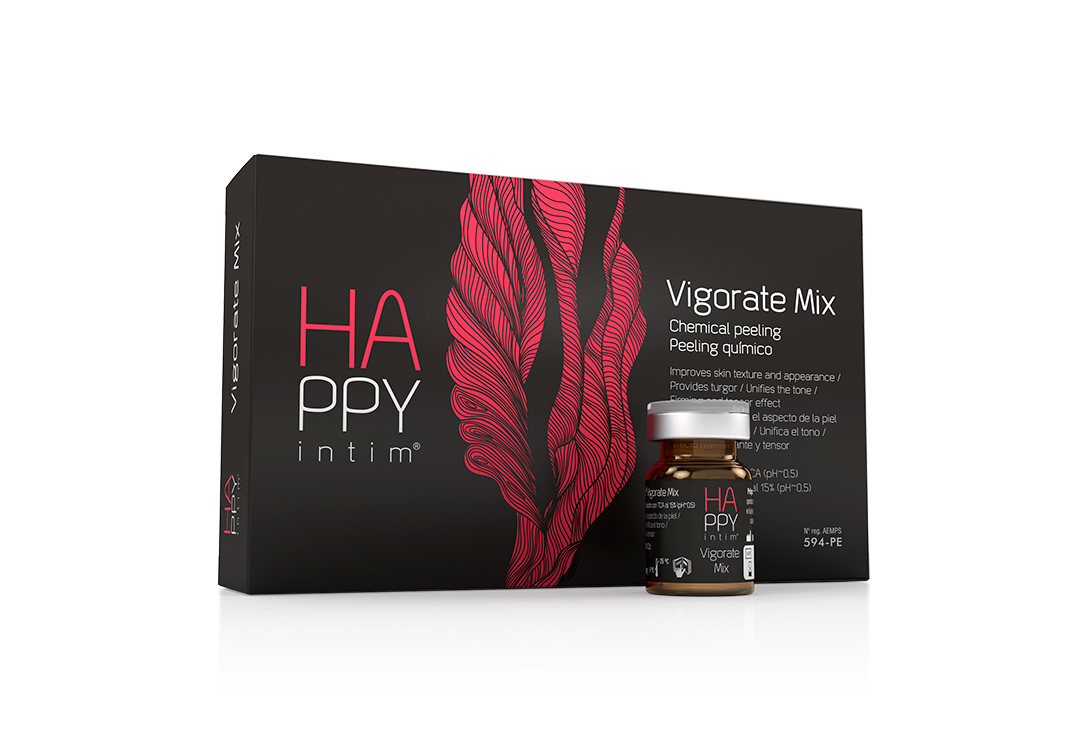 ×
2 Sessions
2 vials of 3mL
HAPPY intim® Vigorate Mix is a new TCA-based chemical peeling enhanced with antyoxidants, glycolic and citric acid focused to a lightening effect. Its formula is especially designed to improve the intimate skin texture, and clarify skin color imperfection, providing turgor, firming and tensor effect.
Solution ready to apply
Easy and comfortable procedure.
No special recovery time needed
Phototypes 1 to 6
This product is for the exclusive use by medical specialists in plastic, aesthetic and restorative surgery, by specialists in medical and surgical dermatology and venereology and by graduates in medicine and surgery with specific postgraduate training in aesthetics.
Skin flaccidity
Pigmentation problems in anogenital area
TCA 15%, Glycolic acid and Citric acid