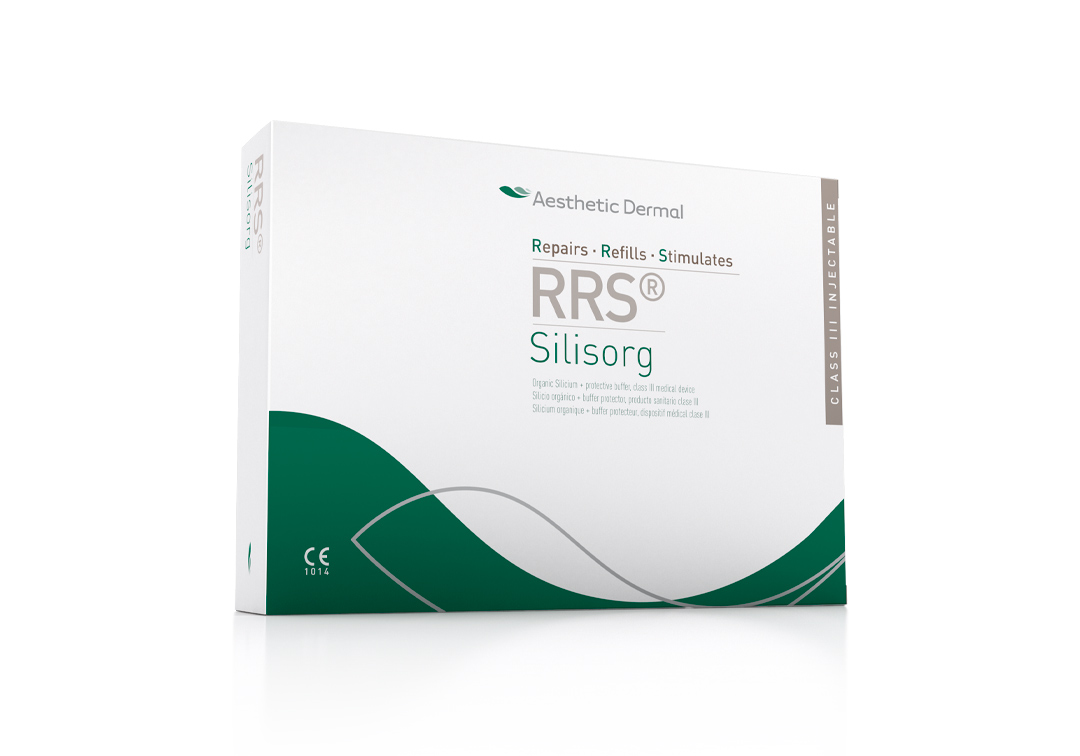 ×
Ampoules containing 5 mL (0,175 fl. Oz)
Box of 12 ampoules
RRS® Silisorg is a Silicium Organic based dermal implant, used for the treatment of dermal and subcutaneous tissues depressions in case of UV induced skin laxity.
Check In-Vitro essay results here
RRS® Silisorg can be used mixed with a product containing hyaluronic acid.
A medical device can only be injected by a legally qualified physician in a legally authorized clinic.
UV induced skin laxity
Striae dinstensae
Treatment areas: Face, Abdomen (stretch marks), Peri-umbilical area, Internal face of arms or thighs, Legs or buttocks, Back of hands, Cleavage, Neck
Organic Silicium 200,0 mg/ml (1000 mg / 5 ml)
Protective buffer: Resveratrol.