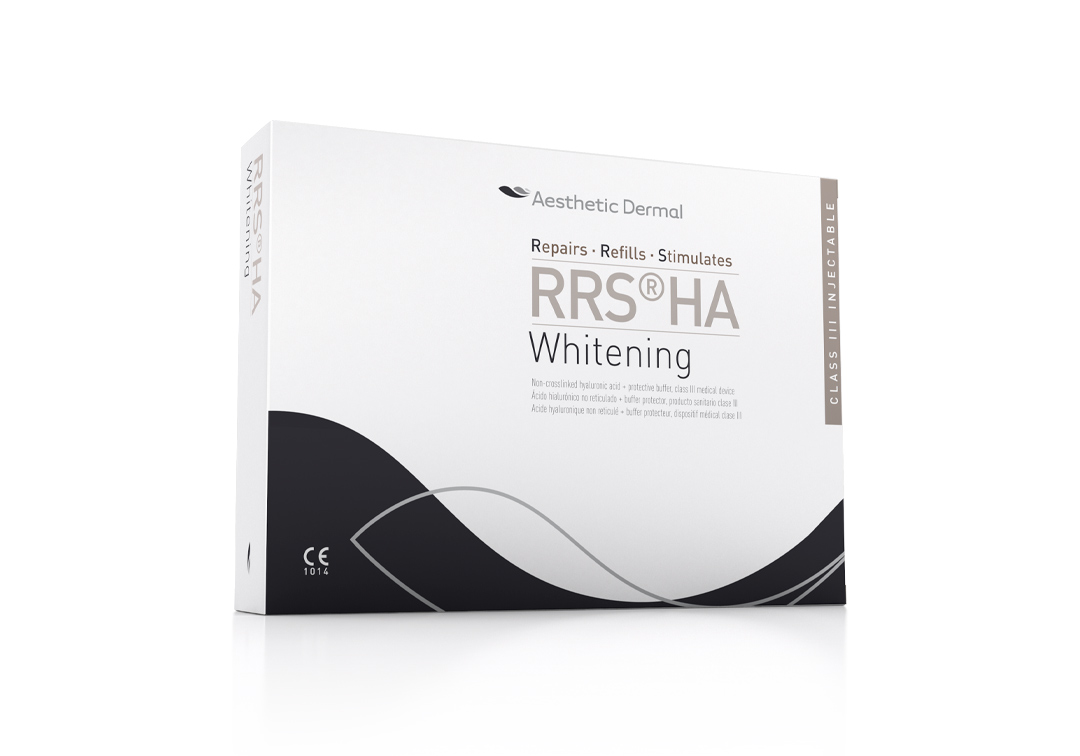 ×
Vials containing 3 mL (0,10 fl. Oz)
Box of 6 vials
RRS® HA Whitening is a dermal implant especially indicated for sun damaged skins, since the filling effect of sun induced dermal atrophy by hyaluronic acid assisted by a protective buffer with skin tone uniformization and whitening action, that is excessive or abnormal in case of skin sun damage induced by UVs. Several aftermaths of skin photo ageing are therefore treated in the same time.
A medical device only can be injected by a legally authorized physician in a legally authorized clinic.
Photo-aging and sun damaged skins
Treatment areas: Face, neck and decolletage
HA, non-cross-linked 1,0 mg/ml (3 mg / 3 ml)
Protective buffer: Arbutin, Aminoethylphosphinic Acid, Retinyl Palmitate, Morus Alba Leaf extract, Licorice extract, Vit C, Glycyrrhiza Glabra root extract, Vitamins (Vit A-C-E, etc).