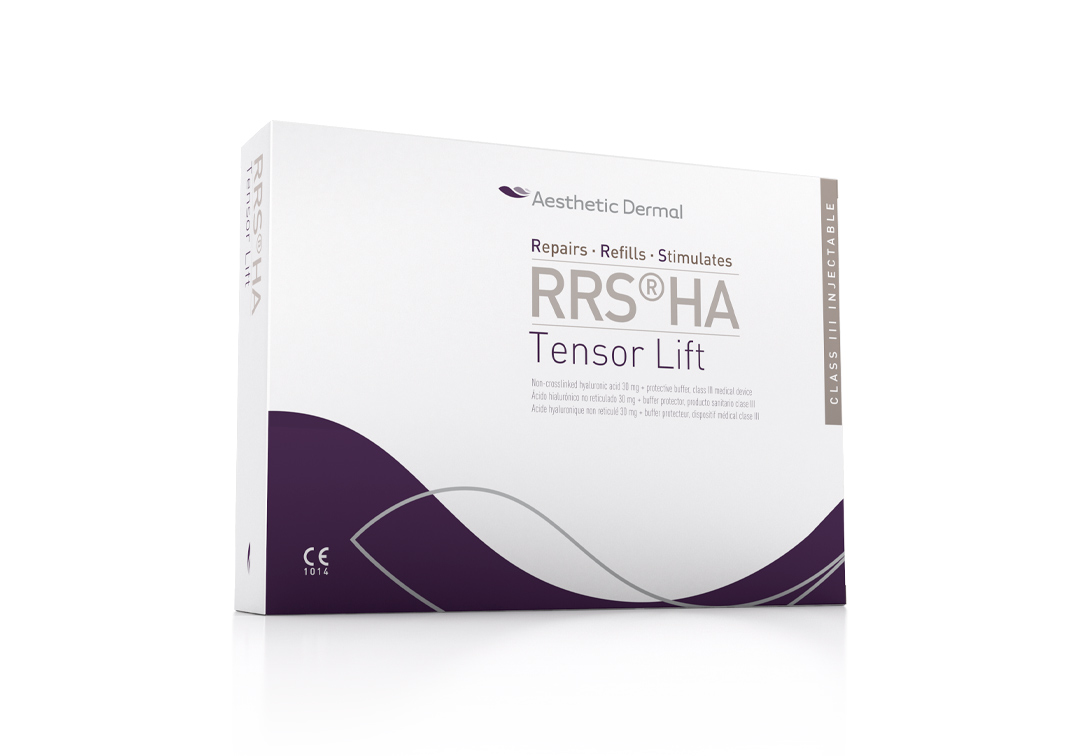 ×
Vials containing 5 mL (0,175 fl. Oz)
Box of 6 vials
RRS® HA Tensor lift supplies the skin with exceptional hydration's and a very remarkable tightening effect. Therefore, RRS® HA Tensor Lift is specially indicated for a dermal anti ageing tensing effect.
A medical device only can be injected by a legally authorized physician in a legally authorized clinic.
Dermal hypotrophy
Dermal atrophy
Dermal laxity (cutis laxa)
Skin elastosis
Dermal implant containing a non cross-linked hyaluronic acid, solubilized in a protective buffer, for treating dermal hypotrophy, dermal atrophy, dermal laxity (cutis laxa) and other skin diseases directly related to skin photo ageing aftermaths as is skin elastosis.
The areas usually treated are: Face, Cleavage, Peri-umbilical area, Neck, Internal part of arms or thighs, Abdomen (stretch marks).
Treatment aras: face, neck and decolletage
HA, non-cross-linked 6,0 mg/ml (30 mg / 5 ml)
Protective buffer: Organic Silicium, Flavonoids, DMAE, Vitamins, Antioxidants, Amino acids, Polyphenols, Trace elements, Coenzymes