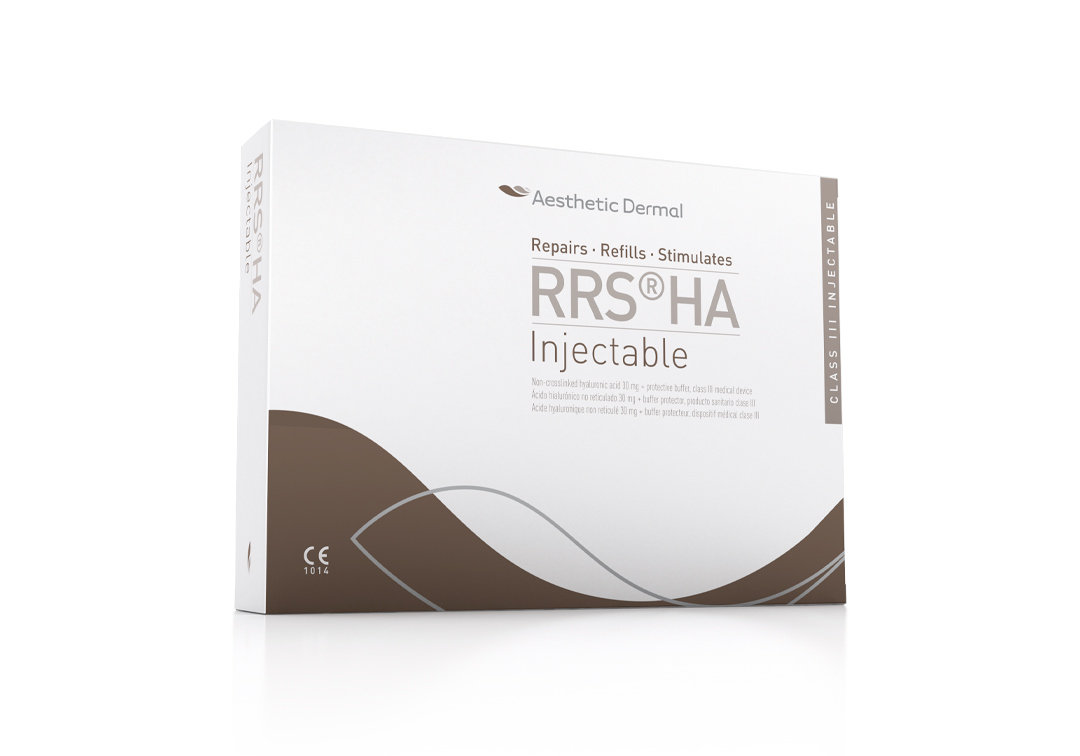 ×
Vials containing 5 mL (0,175 fl. Oz)
Box of 6 vials
RRS ® HA Injectable is complex formula made of 72 active ingredients combined with non-cross-linked hyaluronic with an anti-ageing action.
A medical device only can be injected by a legally authorized physician in a legally authorized clinic.
Photo ageing and its consequences and other skin or subcutaneous disorders (i.e. striae distensae).
Treatment areas: Face, Neck, Cleavage, Back of hands, Internal face of arms, Internal face of thighs, Peri-umbilical area, Abdomen (stretch marks).
HA, non-cross-linked 6,0 mg/ml (30 mg / 5 ml)
Protective buffer: Organic Silicium, Flavonoids, Vitamins, Antioxidants, Amino acids, Polyphenols, Trace elements, Coenzymes.