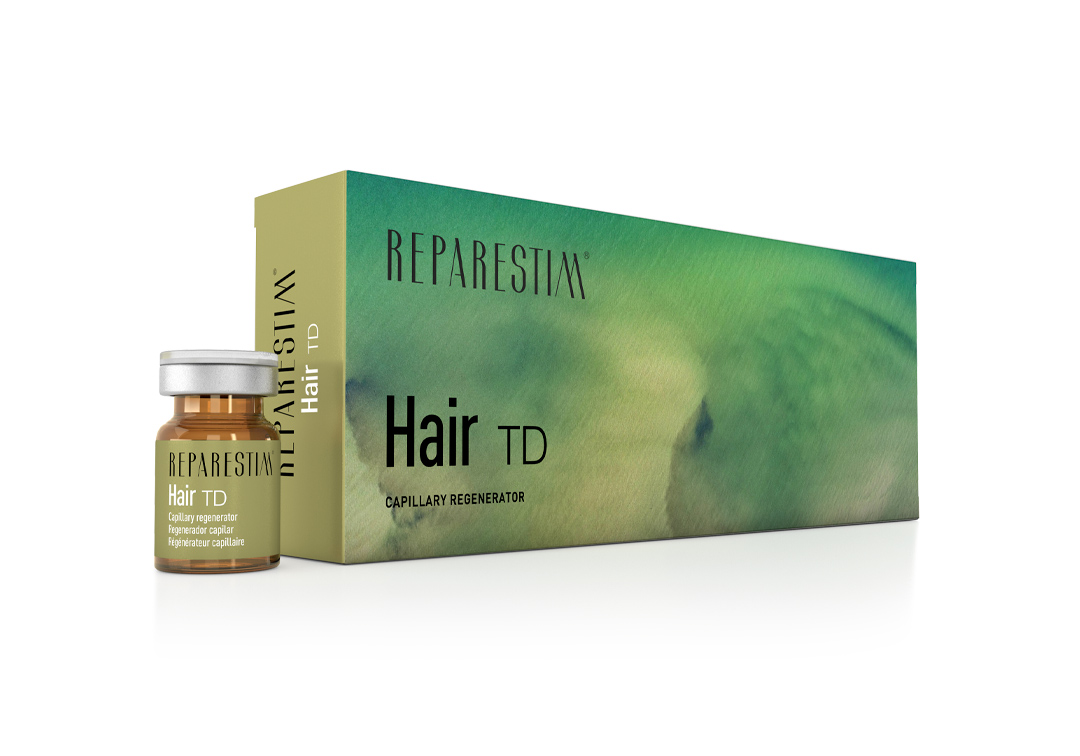 ×
Vials containing 5mL
Box of 5 vials
Reparestim® Hair TD is a capillary regenerator which revitalises and strengthens capillary fibre via a greater supply of essential nutrients. Reparestim® Hair TD balances dermal perifollicular matrix.
Reparestim® Hair TD is indicated for both men and women as preventive or maintenance care.
Provide balanced hair nutrients.
Prevent excessive hair loss.
Restore hair vitality.
Skin preparation before hair transplantation
Hyaluronic Acid, biotin, Panthenol, Sodium DNA, sh-Polypeptide-1, Methylsinal Mannuronate, Ginkgo Biloba, Avena Extract, Lecithin, Amino Acids.