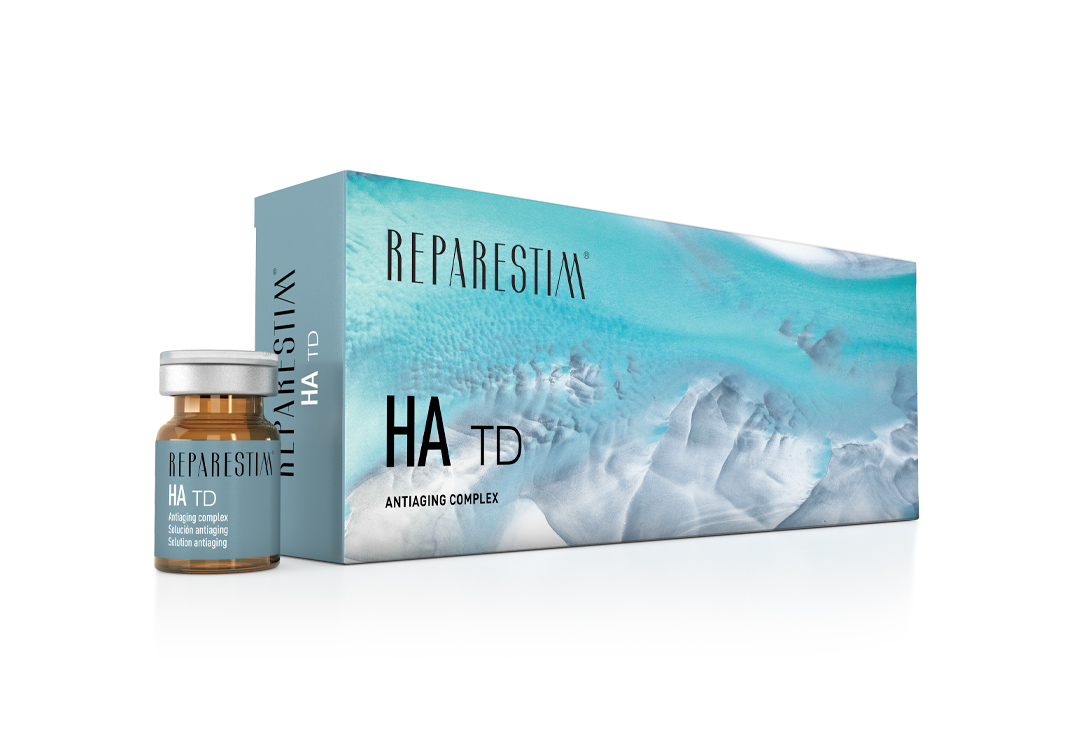 ×
Vials containing 5mL
Box of 5 vials
Reparestim® HA TD provides an essential tool for regenerating aged skin, oxidized by smoking or pollution, mature skin with fine lines, skin damaged after aesthetic and/or surgical procedures.
•       Antioxidant effect.
•       Enhances skin elasticity and hydration.
Hyaluronic Acid, Lipoic Acid, Hesperidin, Taurine, Methylsilanol Mannuronate, Avena Extract, Rosemery Extract, Tea Extract, Glycine Soja Extract, Amino acids.