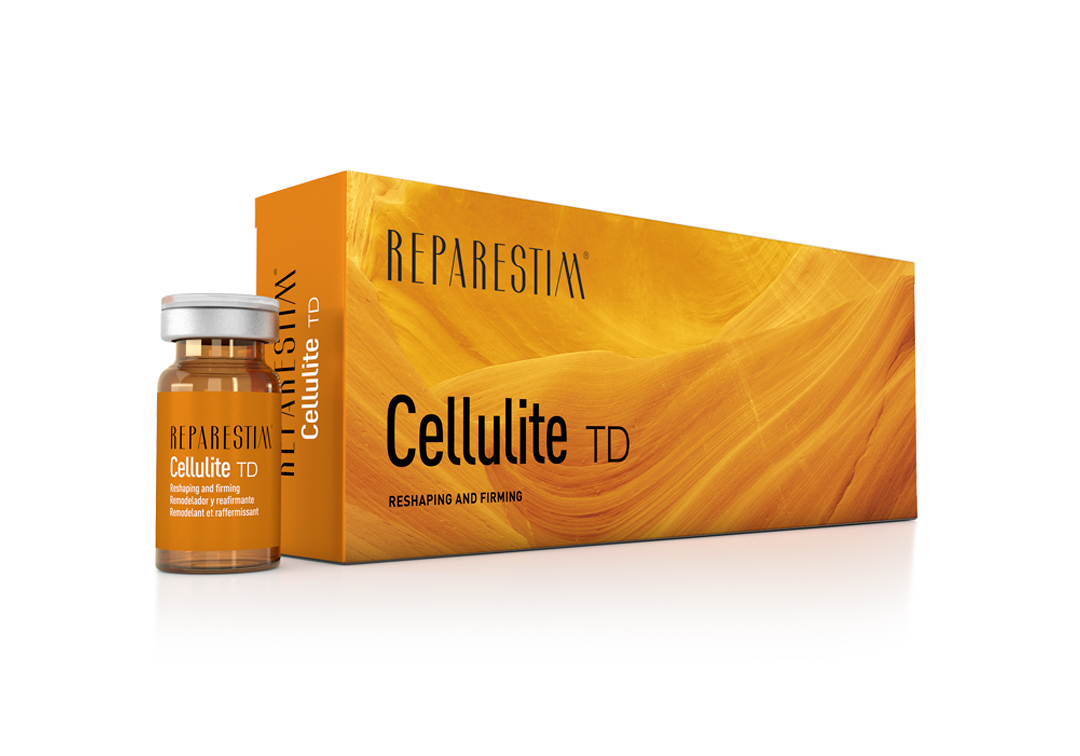 ×
Vials containing 10mL
Box of 5 vials
Reparestim® Cellulite TD solution is used as a skin tone enhancer. Therefore, it is particularly indicated for dehydrated and thin skins and patients with hormone changes.
Repair "orange skin"
Enhance skin tone
Stimulate skin firmness·
Increase skin elasticity·
Remove skin water excess·
Moisturize and nourish the skin·
Get an antiradical effect
Tretment area: Buttocks/Back of the thight
Hyaluronic Acid, Caffeine, Carnitine, troxerutin, Artichoke extract, Centella Asiatica Extract, Hedera Helix Extract, Fucus Extract, Ruscus Extract.