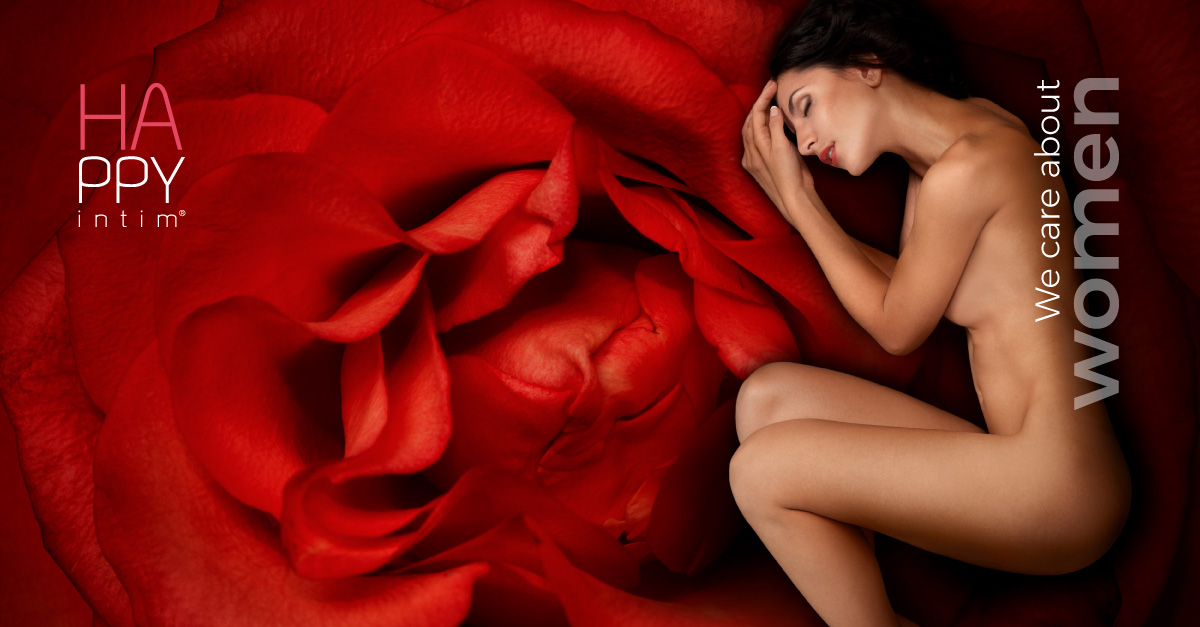 The processes of normal, premature or photo-aging result in activation of similar pathological mechanisms in the skin.
In females, factors considerably affecting the skin condition of the intimate area and accelerating the aging process include difficult childbirth(s), traumas, and significant weight loss. The aged skin of the female external genital area is characterized by loss of elasticity and moisture, dermal atrophy and dermal laxity, especially around the labia majora.
The key molecule involved in skin moisture is a glycosaminoglycan hyaluronic acid. The natural moisture of skin is attributed to its content. Organic silicium is a cornerstone for the stability of dermal extracellular matrix with proven positive effects on fibroblasts viability and collagen synthesis (full-text article and video abstract – https://www.ncbi.nlm.nih.gov/pubmed/30237745 )
The application of dermal implants containing both organic silicium and hyaluronic acid for intimate rejuvenation (e.g. HAPPY intim® Revival) correct the signs of aging and dermal atrophy by restoring hydration and normal physiology of the skin.
Visit https://www.happyintim.com/ for more information or contact us at med@skintechpharmagroup.com.